Meal times:from 11:30 a.m. to 2:00 p.m. and from 6:30 p.m. to 9:00 p.m.
Monday to Friday: daily menu at CHF 19.— served at the tea-room
Let yourself be surprised by the Chef's suggestions and attentions.
He offers you a menu that combines the delicious refinement of a generous and original cooking with the typical specificity of more rustic dishes, typical of the mountain environment, including 25 suggestions of röstis.
Pizza lovers have not been forgotten and can satisfy their cravings thanks to the wide choice offered, including take-away.
Catering service is provided between noon and 01:30 p.m. and in the evening from 6:30 p.m. to 8:30 p.m..
Friday, Saturday and Sunday evenings from 4:30 p.m. to 8:30 p.m.
Le Cerf Hotel and Restaurant are open every day.
To browse the menu, click on the arrows at the top left.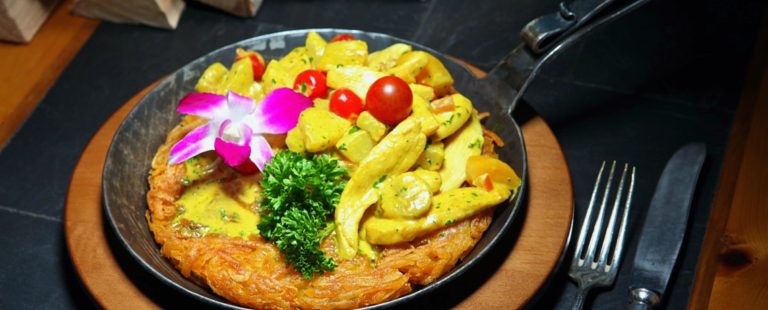 Enjoy the pleasure of pizza, revisited by our team in the "on board" style.
A new feature of the "Le Cerf" restaurant! Since a short time, you can enjoy a new range of your favourite Italian speciality, specially prepared for you.